International Business and Languages Programme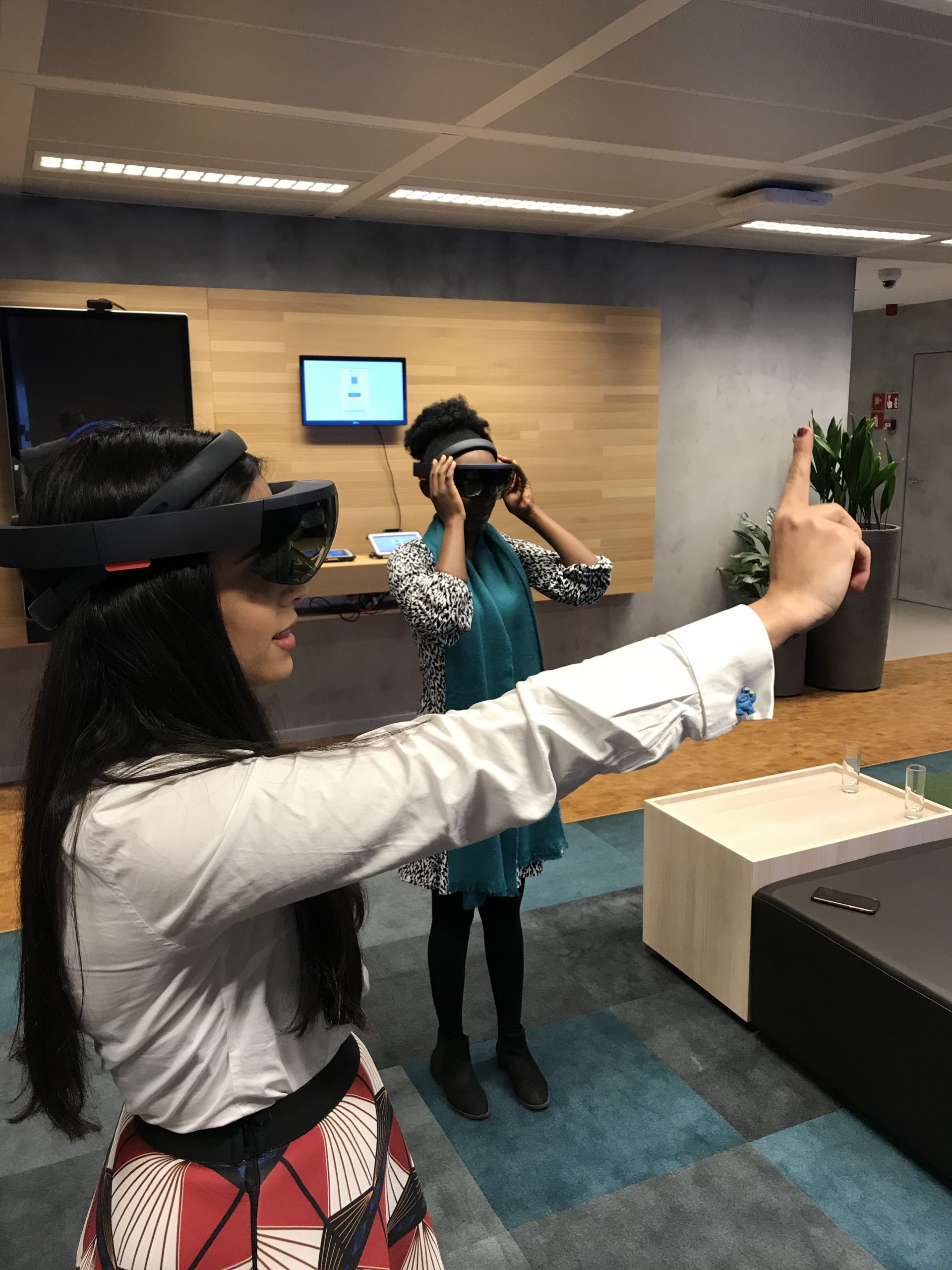 Manufacturing and delivering the future with next-generation goods and services was the experience for students from Cork's Institute of Technology on their recent visit to Irish College Leuven.
The students started their trip at imec- a world-leading R&D and innovation hub in nanoelectronics and digital technologies. Here, the students received presentations about the organisation's approach to business and their activities, they finished their visit with a guided tour of the company's R&D cleanroom which specialises in microchip technology.
At the beginning of a full day in Brussels the students visited Microsoft's Innovations Centre where they were given a presentation from Mr. Mark Lange, Director of Microsoft EU about current and future projects, focusing on the development of artificial intelligence. Following the presentations, the students were given the chance to try out some of Microsoft's wearable devices such as the Hololens- a mixed reality headset.
Afterwards, the group travelled to Audi Belgium's manufacturing plant to understand the process of building the new Audi e-tron, Audi's first fully electric series model, before moving on to DHL's Aviation Hub, where students had an insight into the complex operations that take place at open of the world's major logistic centre.
A short bus trip from Leuven and the students visited the award-winning Nike Logistic Campus. At the Campus the team form Nike spoke with the students and engaged in interactive workshops focusing on the logistical elements of running a company. The experience ended with students visiting the state-of-the-art, sustainable distribution centre 'Wings' where the history of the Nike brand was explained.
Learning from international organisations and how they operate in ever-evolving markets filled the students with new ideas and perspectives to take home.