Sakharov Prize Ceremony
European Parliament Strasbourg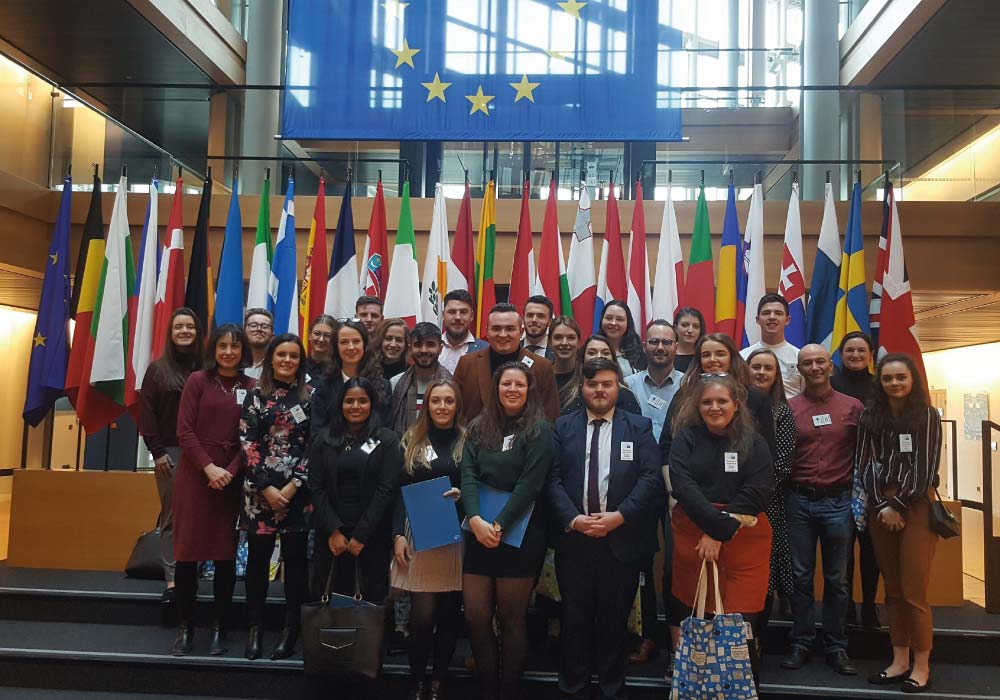 Students and professors from the LLM Human Rights Class at Queen's University Belfast undertook a study visit to the European Parliament in Strasbourg to attend the annual presentation of the Sakharov Prize for freedom of thought.
The group were welcomed at the European Parliament and joined students from the University of Tartus, Estonia; Masaryk University, Czech Republic; L'Académie Notre Europe, France; and Europe Direct Trapani, Italy in a series of workshops, discussions and information sessions on topical issues of human rights in Europe today.
The students first met with MEPs, Maria Arena, chair of the European Parliament's sub-committee on human rights and David McAllister, chair of the European Parliament's committee on foreign affairs. Both MEPs discussed with the students the role the European Union plays in defending and promoting human rights as part of its international engagement with other counties and organisations.
A panel discussion followed on the situation of religious and ethnic minorities which was joined by Ms Jewher Ilham, daughter of the recipient of the award for 2019, Mr Ilham Tohti the renowned Uyghur human rights defender and economist who is imprisoned in China for his defence of the Uyghur community.
The students then attended the official prize giving ceremony in the chamber of the European Parliament and had the opportunity to witness the workings of the Parliament in its day to day business.
The European Court of Human Rights was the second stop for the group, where they got an audio visual presentation on the history of the court, the role it plays in protecting human rights in Europe and meet with senior officials to understand the day to day workings of the court.