European Industrial Study Programme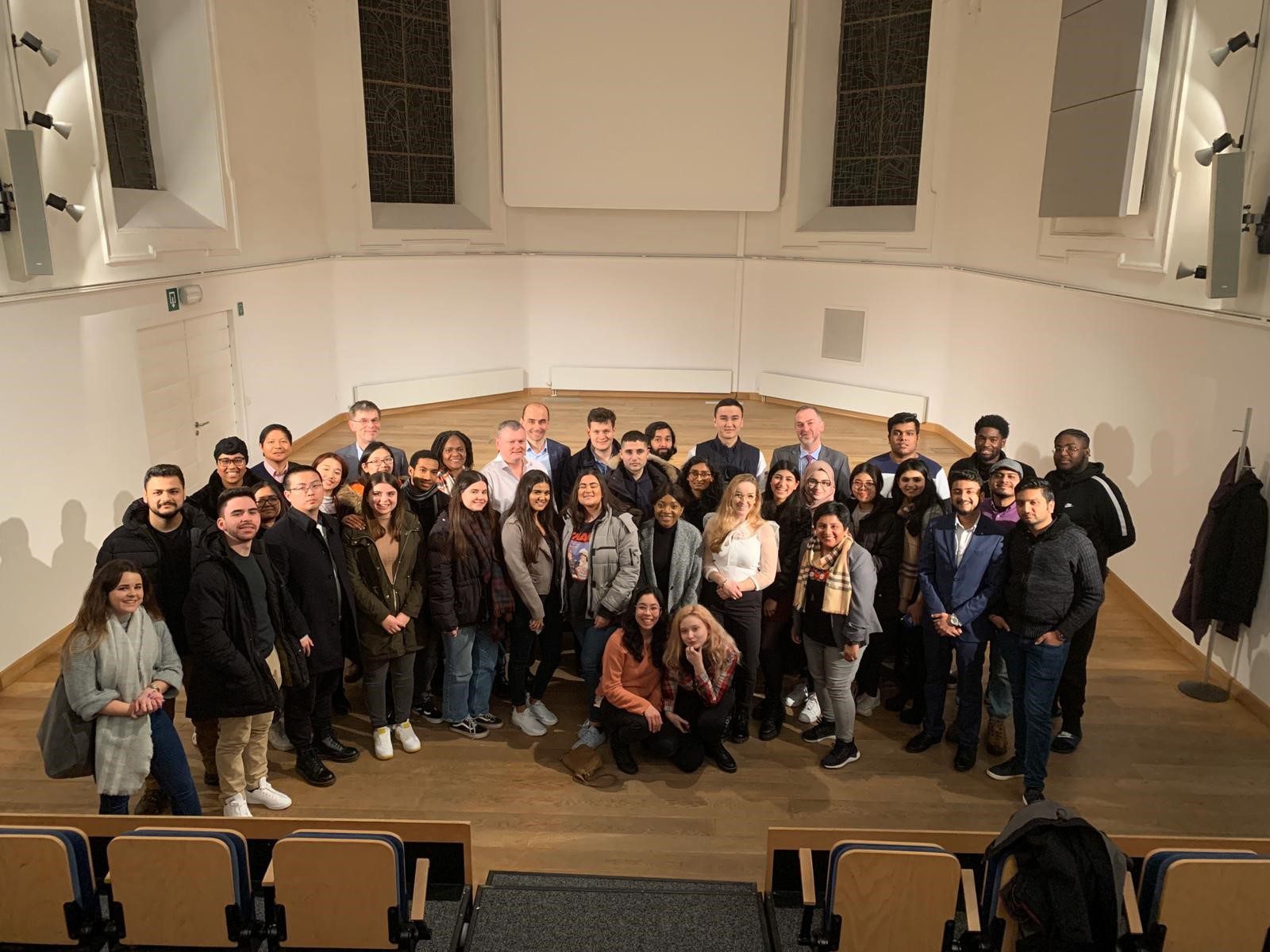 Interdisciplinary, innovation, institutions and industry were all keywords that shaped the programme for four schools from Brunel University London on their European Industrial Study Programme.
The institutions of the European Union were the backdrop to the start of the visit as the group travelled from London to Brussels via the Eurostar and onto the EU Quarter to meet with officials from the European Parliament. Mr. Roberto Bendini, a member of the European Parliament's Think Thank, gave an in-depth analysis of the future of the EU trade policy with the UK post Brexit, which was followed by a visit the European Parliament Hemicycle.
At Irish College Leuven the students got to meet Mr Radu Surdeanu Senior Director, Digital Economy at Siemens, Mr Patrick Crehan, Founder and Director, Crehan, Kusano & Associates and Mr Glenn Vaughan CEO, British Chamber of Commerce for a panel discussion on the future of innovation in industry.
Thanks to @StartIT, KBC Bank's support hub and ecosystem for emerging businesses, for presenting to the students about business innovation and scalability for new enterprises.
To learn more about this trip, have a read of Brunel student Aisha Bushra's personal insight here